Welcome to the website of the only real flute section in the Ivy League!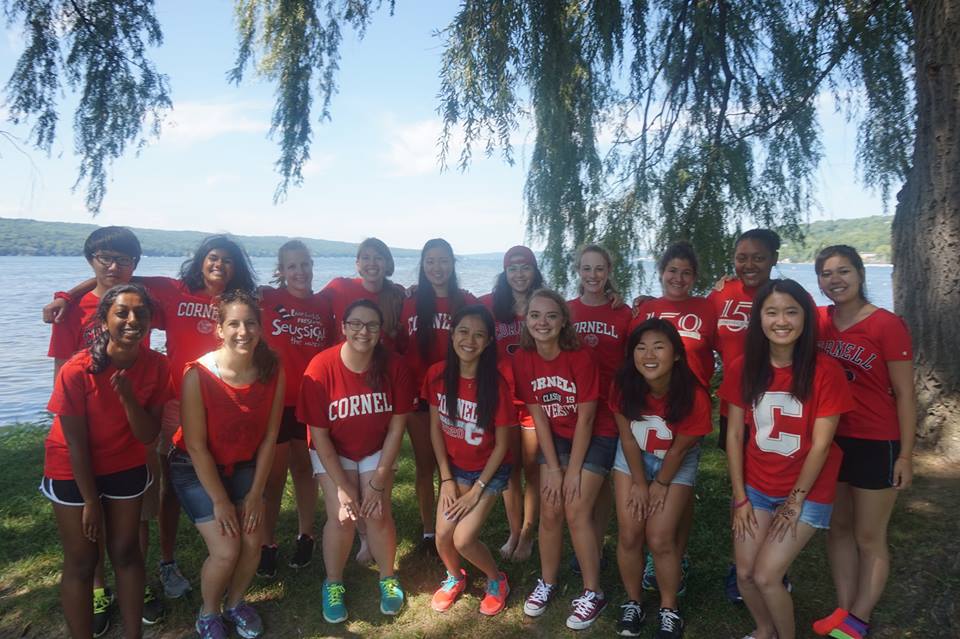 The 2016 Flute Section!
Back: Stanley, Nikita, Maria, KR, Cordelia, Cleo, Julia, Allie, Kim, Diane
Front: Laasya, Stephanie, Caitie, Sabrina, Claire, Kathleen, Lyra

Here's to the start of a great season!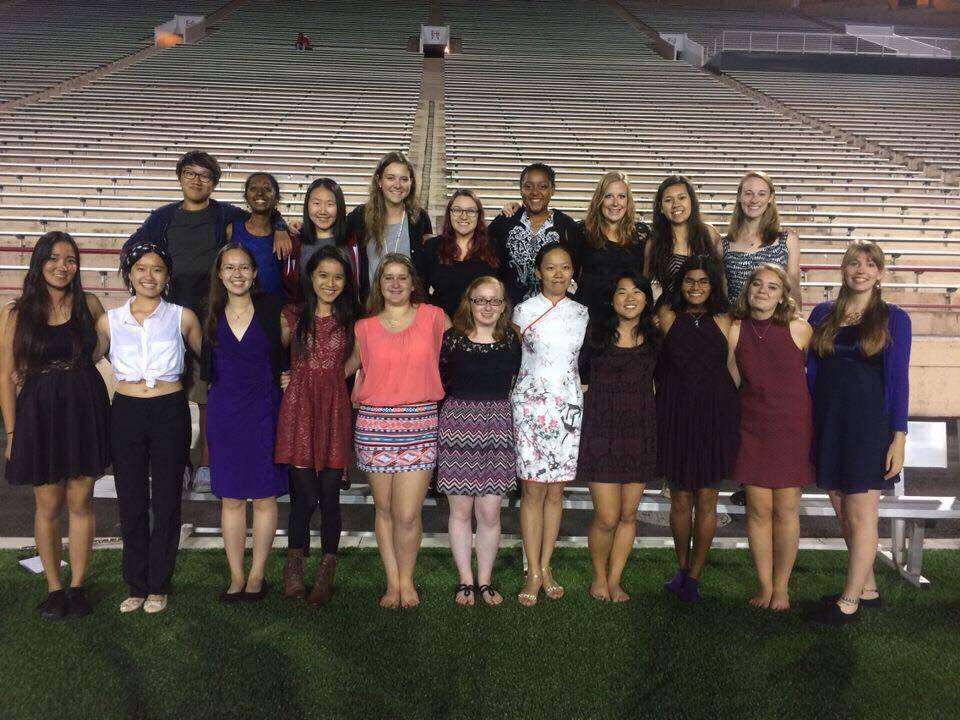 Fancy Flute, one of our favorite traditions!
Back: Stanley, Laasya, Alisa, Caroline, Caitie, Kim, Maria, Diane, Julia
Front: Cordelia, Lyra, Marina, Sabrina, Paige, Jillian, Yelena, Kathleen, Nikita, Caire, KR

Recent Updates:
11.20.2013: A drummer now runs the flute website. Get excited!
7.6.2013: Aulophobia - (noun) A fear of flutes
4.16.2013: Woot Wemma and Kristen are our new section leaders!!
12.15.2011: And there goes a fun season of hazing, billions of flute-ups, and unsuccessful penis drill. Katie and Natasha are our new section leaders. May their reign be callipygian and hederaceous, and recieve afflatus.
3.29.2011: Carly and AQuain are now section leaders (for you prey- I mean prefrosh scanning the bottom of this website; emails under 'links' section). Couple updates plus a code facelift. Believe me, if you were me, you'd say it looks daymn fine. Which is appropriate, because it matches our section.
12.12.2010: Five flutes on bandstaph next year. I figured out how to make photo albums online today. Expect fro to make awesomer albums on the historian site and albums on this site in the near future.
10.16.2010: Added rank D song. Feel free to make a video or mp3 to go with it... Also, send me quotes and stuff grrrrr.
9.4.2010: Wheeee new flutes! I will mine your bios when we start doing them. Send me info and pictures.
5.23.2010: Good luck to the graduating seniors, Carolyn, Gurney, Christine, and Rose. Come back and play with us sometime!
5.10.2010: "The flutes are superior to the clarinets. You can't deny it." - Tom Jackson on flute superiority to clarinets
4.22.2010: Lots of freshmen and profile pics up, made a favicon, and put up this year's picnic picture thanks to Kaitlyn. Don't we all look so cute?
4.19.2010: Looks like I'm the new webmaster now? Ditto below but the new section leaders are Celeste and JenWa (cmf84 & jmw388, respectively @ cornell.edu) Email them so that they will be filled with happiness the rest of the week.
4.17.2009: Ready for next season? If you're a flute coming to Cornell in the fall, E-mail the section leaders if you're interested in the band! (Marching or pep band, even.) Celeste and Carolyn would love to talk to you, and they're really excited for next season.
10.16.2008: I've taken all the Historian pictures of the flutes so far this year and put them in a new album on the Photos page. This is mostly for alumni - if you want to see the section, you don't have to go all the way through the Historian page. Plus I have captions! :) (The BRMB webmaster promised me there's a huge amount of space on the server, and I couldn't fill it up unless I put a large number of videos up. I'm trying to give him a run for his money.)
10.15.2008: A number of new members have been added, and profile pictures are coming up, but neither is complete. Also, a new story was added, thanks to Kunjal Patel '10.
10.13.2008: Profile pictures are coming up! Not too many are up so far, but I'm working with what I have. Send me yours and I'll put it up!
10.06.2008: Updating member profiles. So far only updating alumni, but ready to add the freshmen to the page. :) Fixed the two pictures on the front page - Apparently I just couldn't find where they'd put the picture I wanted. Ahh, well, it's fixed now.
09.26.2008: Homecoming! Many alums are back, hopefully we'll have pictures soon - this page is just waiting for the Historian site to get updated.
08.07.2008: There's a new page up! It's in the Stories section. Also, the 2008 Marching Season is almost here! First Night is only weeks away. Everyone ready?
1.28.2008: The Phoneathon for the band is going on, and I took the opportunity to talk to alumni, so I expanded on the alumni list and may get more stories/traditions/photos! Oh, and we raised money, but that wasn't my only goal anyway :)
12.7.2007: Well, the marching season is officially over. Thanks for another great year! Photos coming soon, especiallly from Nonsectarian. Also, after Shorts' e-mail, tell me if you want your contact information off the website...
11.13.2007: Some new photos added, and I changed the photo viewer template. Now the entire caption of each photo should be visable, I'm sorry about earlier.
11.12.2007: The website hasn't been abandoned, promise. Give it some time, hopefully there will be new and interesting things up over winter break. In the meantime, check out the photo archives!
9.2.2007: New members are being added, as well as older information updated! Welcome to the 2007 marching season!
9.13.2006: The profiles are coming along. Keep submitting! If you gave me a headshot, don't worry - I'll put it up when there are more of them and I can do them all at once.
9.12.2006: The site finally got a reasonable-looking design, thanks to AWOL member Caitlin Kehoe.